Hydro-ForceTM Sprayer Revolution High Pressure Adjustable Injection Sprayer (250-1000 psi) Finish Jobs Faster with Hydro-ForceTM Injection Sprayers Hydro-ForceTM sprayers connect to your pressure line and automatically draw concentrate from the 5 quart container to achieve the desired dilution ratio. Use for presprays deodorizers protectors dyeing etc. The Most Versatile Hydro-ForceTM Sprayers Ever! Hydro-ForceTM changed the industry by creating the original injection sprayer. But when you needed different dilution rates you had to change the metering tip. This meant that most cleaners simply used the sprayer only for chemicals that required the pre-set dilution... But all that is about to change! With the Revolution Injection Sprayer you simply dial a large easy-to-read knob to set the dilution rate from ratios of 1:4 to 1:64. This allows you to use the Revolution Sprayer for virtually every spray-applied chemical in your van and increase or decrease chemical concentration on the fly as cleaning conditions require! Now you the professional decide your mix ratio on prespray; heavy for heavy soil light for light soil. You won't need constant high concentrations when only a small portion of the job requires it. When you come to that grimy area in front of the couch turn the knob higher for higher concentrations of cleaner turn it lower for light soils.
| | |
| --- | --- |
| SKU | BPAS08R |
| Model # | BP/AS08R |
| Shipping Weight | 3.0000kg |
| Shipping Width | 0.300m |
| Shipping Height | 0.700m |
| Shipping Length | 0.400m |
| Assembled Length | 0.710m |
| Assembled Height | 0.300m |
| Assembled Width | 0.300m |
Be The First To Review This Product!
Help other Cleaning Trade Sales & Service users shop smarter by writing reviews for products you have purchased.
More From
This Category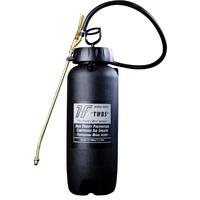 Hydro-Force TWBS 11.4Lt Sprayer / 3 Gallon
SKU code: BRAAS204
$235.95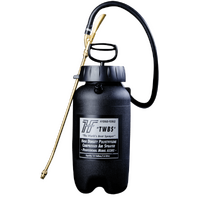 Hydro-Force TWBS 7.6Lt Sprayer / 2 Gallon
SKU code: BRAAS02
$157.30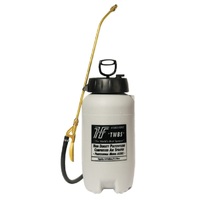 Hydro-Force TWBS 3.8Lt Sprayer / 1 Gallon
SKU code: BRAAS18
$254.10